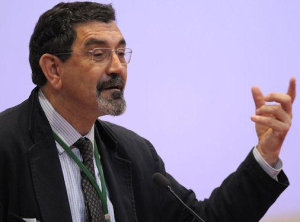 Although nowadays used very often, the usually misinterpreted notion of "urban quality" should be dealt with after it is correctly described what a "city" is and the definitions of "problem" and "quality" are clearly separated. When the notion of quality is being discussed in today's cities with their extreme complicatedness and excessive components, the concept, the place and the time factors should be taken into consideration since there are no international criteria and standards for the issue. Even if the evaluations made are intangible, there are some common features in the city definition. It is possible to speak of an urban quality if the city makes a certain level of design meet with social events of a certain grade of differentiation and intensity. The popular notion of the recent years, the "urbanity" is also a product from the words "quality" and "urban".

As there are not any standards for being a qualified city, "a city without quality" is neither a mark for a certain situation nor does have a proper meaning. To be able to comprehend what it means, the urban structure should be exposed by experts through in situ examinations, with all its numerous components like houses, offices, transportation systems and with their juxtaposition. The urban quality must never be considered as a feature of landscape since it can also be defined as "the standard for a city to be able to compete with another".

Turkey's history of cities can be examined under four periods: from the Tanzimat to the Republic Era, from the Republic Era to 1946, from 1946 to 1980 and from 1980 to today. The period between the years 1948-80 is the time that the most discussions about the urban quality must be about, because then the great majority of the rural population settled to the cities in a remarkably short period of time. This was when the seeds of todays's great urban problems were planted, which we still struggle with. At the time, public utilities and cities with absent quality were established, thanks to all the resources at the service of industrialization. After the 1980s, when the economic system changed, the government started to get concerned about cities' infrastructure, communications and transport.

The concepts from the past are not applicable for evaluating the urban housing of nowadays. What we need are a collective concern about the urban environment we made and a search for the most optimal juxtaposition methods for the concepts "differentiation, intensity and design" and for the making use of intellectual effort.

Compiled from Prof. Dr. Murat Güvenç's speech at the ArkiPARC 2008.